Looking for clothing that won't make you overheat?
We are specialists at designing pure cotton clothing that is lightweight and breathable, so you can truly relax and enjoy your tropical vacation or cruise.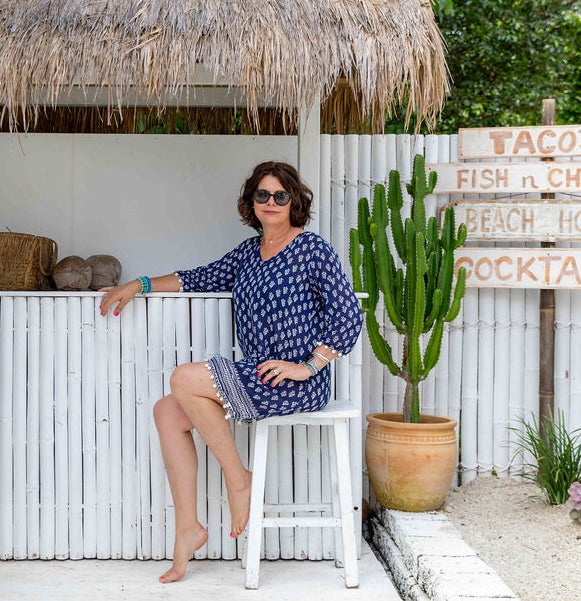 Meet the Designer
West Indies Wear is designed by Australian designer, Kim Van Loo. (orders are shipped from Tennessee in USA though) Kim started West Indies Wear when she was living, working and sailing around the Caribbean.
"I learnt the hard way what it's like to struggle in the heat and humidity, so I found these beautiful soft lightweight cotton fabrics and started designing fun tropical clothes that I knew would help me keep cool". That was back in 2006.
Fast forward to 2023 and Kim's designs are worn by women all over the world! To learn more about Kim and see behind the scenes in her Australian design studio as she designs the 2024 collection, click the link.
Behind The Scenes
Tales from our island friends....
"Thought you'd enjoy seeing your top in action last weekend. Thanks for making such great clothing, love that it is cool to wear but also protects my arms from the sun."

— Tami - USA

"Exploring St Maarten wearing my new skort!! Love the adventures I can have in this outfit !"

— Sue - USA

"I'm ready for the sun! Can't help but post how happy I am… This escape to Fiji is the best!

What can I say that you don't already know, these cotton sarongs are the BEST!."

— Lizzy - Australia